Our two annual flagship events – Purple Day (March 26th) and Rose Week (second week of October) have fast become the highlights in our fundraising calendar and offer a wonderful opportunity for our community of supporters to come together and help raise funds for Epilepsy Ireland.
Purple Day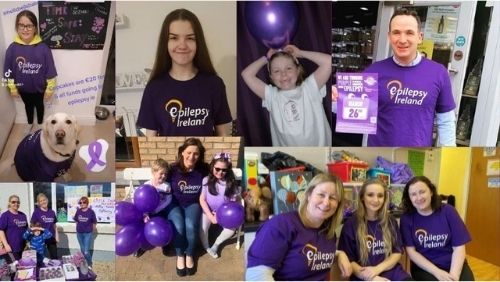 Purple Day® is a global grassroots event dedicated to raising funds and awareness in support of the epilepsy community worldwide. On March 26th annually, people in countries around the world are invited to wear purple and host fundraising events in support of epilepsy awareness. Last year, people in more than 85 countries on all continents participated in the fun of Purple Day! 
At Epilepsy Ireland our fantastic supporters and volunteers host Purple Day® events across the country, from purple bake sales to wearing purple in schools and workplaces! They also sell our beautiful purple wristbands so that everyone can wear purple on this important day.
Purple Day® is a Registered Trademark of The Anita Kaufmann Foundation.
For more on Purple Day®, see Purpledayeveryday.org.
Rose Week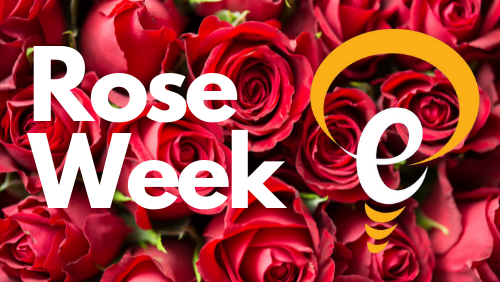 Rose Week is Epilepsy Ireland's national fundraising week held on the second week of October every year. In the course of Rose Week, we call upon our supporters nationwide to come together in support of the Irish epilepsy community by hosting challenges, events and local fundraisers as well as selling our trademark Rose pins at bucket collections across the country.
Throughout Rose Week, we share stories of individuals and families who have been impacted by epilepsy as well as shining a light on the work of our team of determined Community Resource Officers who work tirelessly to provide local, accessible support to those who have been affected by the condition.
If you would like to get involved with our fundraising efforts, why not Become an EI Fundraising Volunteer and be the first to hear about opportunities to get involved – from organising a Purple Day fundraiser to selling Rose pins, and lots of other opportunities in between!