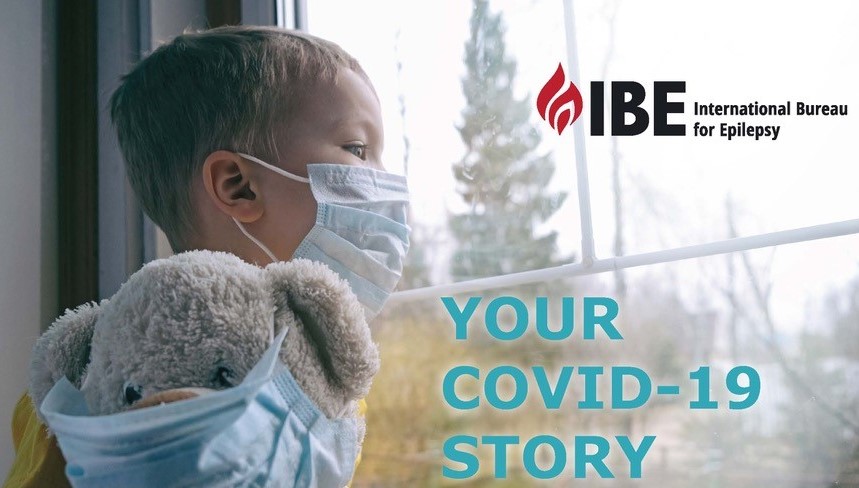 Our colleagues in the International Bureau for Epilepsy (IBE) are looking to hear from you and your experience on living through this pandemic. 
As members of the IBE, we would love to see Irish stories shared in an international context so should you be willing to share your story, please email annlittle@ibe-epilepsy.org.
See note from the IBE below for more on what they are looing for as part of this:
It is now more than six months since the world began to hear about COVID-19 and four months since the first country in Europe, Italy, announced lockdown in its bid to fight the virus. Less than three weeks later, our countries – Scotland and Ireland -  entered lockdown. Since then, the pandemic has quickly spread westwards and now, as Europe begins to come back to normal, the Americas are still seeing huge numbers of new cases daily, accompanied tragically, by a high numbers of deaths. The world we are now emerging into will be vastly different  to how it was before we were marooned in our homes. Many of us still have to view our friends as potential enemies,  keeping them at distance with no room for affection. We may have to don face masks whenever we leave our homes and search for hand sanitizers wherever we go. If, how and when, the world will return to anything like the old normal are questions that cannot be answered at present. However, we can now spend some time reflecting on how we coped with the arrival of COVID-19, how it affected our lives, and how it has made us see some things in a new light. In discussing the virus, a member of the IBE board recently remarked that the changes in lifestyle, personal wellbeing and future outlook that people have been forced to address because of the virus are similar to the problems that have always  been faced by people with epilepsy – loneliness, isolation, fear of leaving home, loss of employment and stigma.
Do you have epilepsy? Are you a parent, sibling or care provider for someone with epilepsy? If so, we would like to hear how you have coped since COVID-19 knocked on the door of your country. Are you willing to share your story and allow us to include it on the IBE website COVID-19 page (https:// www.ibe-epilepsy.org/covid-19-epilepsy-information/)?  Stories can be acknowledged to their authors or you can choose to remain anonymous. You can tell your story as a written article, a personal video or in artwork. And, of course, you can include photos. Your story should be in  English. However, we can also include stories in other  languages, if an English translation is provided. Articles should be no longer than 750 words. We hope that as many people as possible will accept this  opportunity to let the rest of the IBE family into your lives. By sharing your story, you can help us raise awareness around the world on the problems faced and solved by people  with epilepsy living in countries where COVID-19 has struck. The deadline to receive your story is 15 August 2020, but please send us your stories as soon as possible - don't delay! Written articles or artwork should be sent to the IBE office by  email: annlittle@ibe-epilepsy.org. If you are sharing a video, please upload it to YouTube and provide us with the link. We look forward to hearing from you! 
Martin Brodie President, IBE     
Ann Little, Executive Director
For more on COVID-19 and epilepsy click here.
Can you take part in the #challenge32 for Epilepsy Ireland and support our work? You can read more about this here!