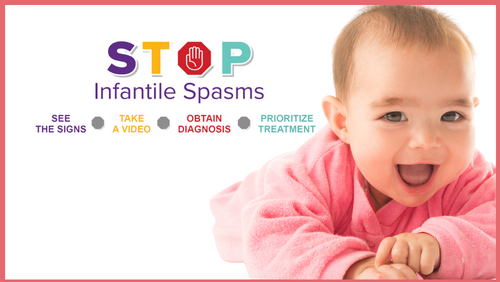 01 Dec 2022 - 07 Dec 2022
Infantile Spasms Awareness Week is organised by the Infantile Spasms Awareness Network (ISAN)- a worldwide group of organisations committed to raising awareness of Infantile Spasms. 
Epilepsy Ireland are members of the ISAN, and during Infantile Spasms Awareness week, we will be using our channels to share more information on these rare but extremely serious types of seizure. Join with us during the week to help raise awareness amongst new and expectant parents so they know the signs and how they can STOP Infantile Spasms. 
For more information, visit the 'Infantile Spasms' section of our website.