'Gift Back' is a new iniative devised by the Marketing Network Group.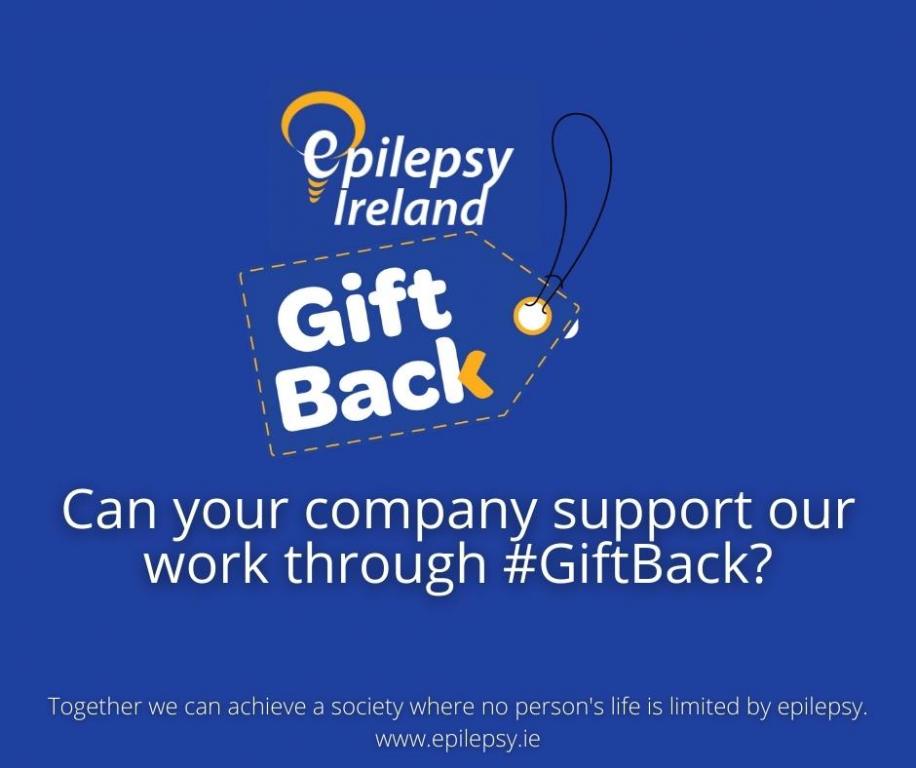 Due to COVID-19, many Christmas parties will not be going ahead in the traditional sense and 'Gift Back' is asking companies across Ireland to consider donating their Christmas party funds to charity this year instead. We are delighted to be a featured charity for the initiative. The ongoing situation with COVID-19 has had a significant impact on our fundraising capabilities and we are expecting that our fundraising income will be reduced by over  50% this year. 
While we recognise that COVID-19 has impacted every sector of Irish society, if your company was willing to consider donating their Christmas party funds as part of the 'Gift Back' appeal, it would be greatly appreciated as we continue our work towards a society where no person's life is limited by epilepsy. 
Further information on 'Gift Back' can found here and please do not hesitate to contact fundraising@epilepsy.ie should you require any further information on our work.
#GiftBack