Wednesday, October 21, 2020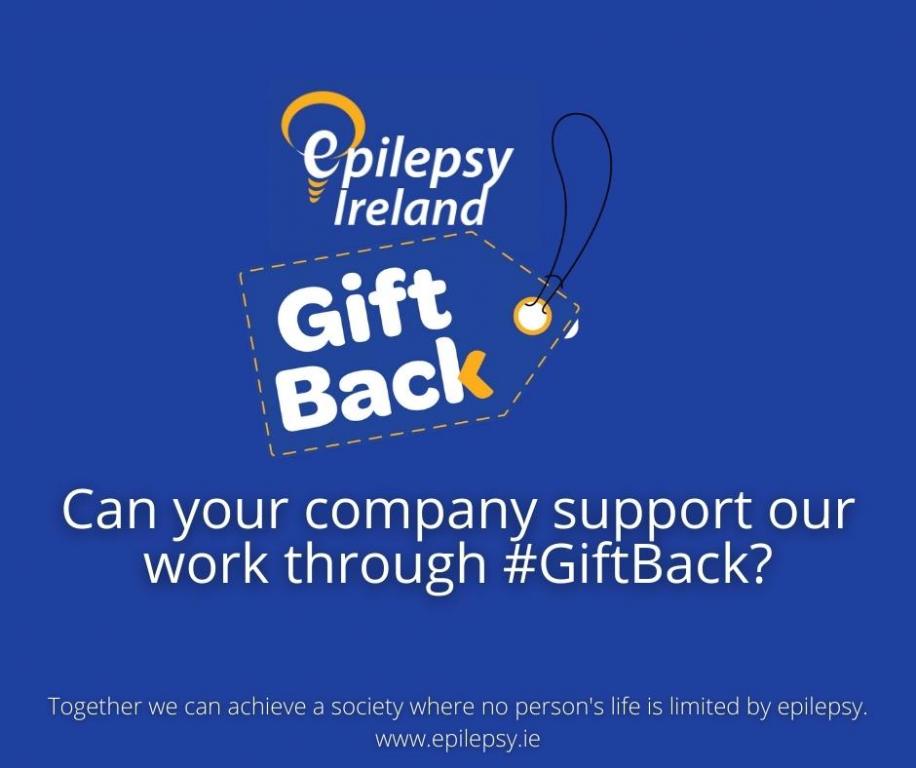 ​Epilepsy Ireland are delighted to be a featured charity as part of the 'Gift Back' appeal - a new initative launched by Marketing Network Group.
The initiative asks companies to consider donating their Christmas party funds to charity this year; due to the impact COVID-19 has had on the ability of charities to fundraise.
In Epilepsy Ireland's case, we are projecting that our fundraising income will be reduced by over 50% due to the necessary restrictions which have had to be introduced in order to combat the spread of COVID-19. This has meant that traditional fundraising such as our Church gate collections and public-facing events organised by our dedicated members and volunteers have not been able to go ahead.
Our services across the country are continuing and our Community Resource Officers have been offering vital supports for people with epilepsy and their families throughout the pandemic. 
We recognise that these are challenging times for every sector in society however, if your business or employers were willing to take part in 'Gift Back' in order to support our work in the festive season, it would be greatly appreciated as we continue our work towards a society where no person's life is limited by epilepsy.
If you would like to find out more about 'Gift Back', you can do so by clicking here. Further questions on 'Gift Back' can be directed to creative@giftback.ie while should you require any further information on Epilepsy Ireland's work, please do not hesitate to contact fundraising@epilepsy.ie and you will be directed to a member of our team. 
#GiftBack