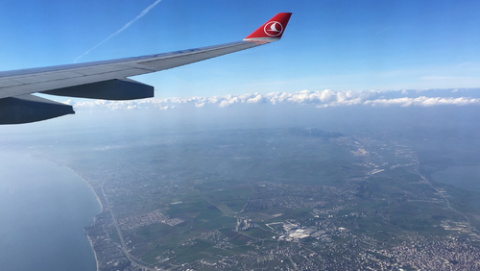 Fancy jetting off to Turkey in the not-too-distant future?
If you do, then you'll be very interested in our 2022 Annual Raffle! We are delighted to have the support of Turkish Airlines for our Annual Raffle this year and with this support, we can offer the lucky winner of our raffle an incredible first prize.
Even if you don't walk away with top prize, there are some fantastic runner-up cash prizes to ease your sorrow at missing out – and there's a cost busting voucher from Dunnes Stores up for grabs too!
The full details of prizes available for our raffle are as follows:
1st Prize : Business class flights return to Turkey AND €1,000 cash (Courtesy of Turkish Airlines; **Terms & Conditions apply**)
2nd Prize: A cool €500 in cash!
3rd Prize: A chance to grab 4 individual cash prizes of €250!
4th Prize: €200 Dunnes Stores Voucher
You could be in with a chance of winning these prizes for just €5! With the big draw taking place on the 25th of November 2022, get your tickets now to be in with a chance of winning!
Visit the 'Shop' section of our website to purchase your tickets, where you can also read full terms and conditions for our raffle.
Last year, our raffle raised over €14k in support of our work towards a society where no person's life is limited by epilepsy. With the long-term impact of COVID-19 continuing to be felt on our fundraising, we hope that we can reach or surpass this amount again this year.
Thank you to our members, supporters and volunteers for their continued support and to Turkish Airlines and Dunnes Stores for their support for our raffle.
Best of luck to everyone in the raffle!