As we are now in Phase 3 of COVID19 restrictions in Ireland, a particular focus is being placed on the use of face coverings in the country. Learn how to correctly use a face covering by clicking here or by watching the video in this article.
While much progress has been made, it is acutely imporant that we continue to remember that the virus has not gone away. As a country, we have to continue to act responsibly and together in this delicate new phase. Please stay safe, hold firm and apply the official measures that are being promoted by the HSE and the Department of Health. We can only get through this situation together and it is only by acting together that we will get back to nornal.
Further details on the roadmap to reopening Ireland are available here while the latest posters on preventative measures, hand washing guidelines, cocooning etc are available as you continue to scroll through this page. 
Stay safe and hold firm.
Further Reading:
Information on food safety protocols during the pandemic.
---
How to wear a face Covering correctly poster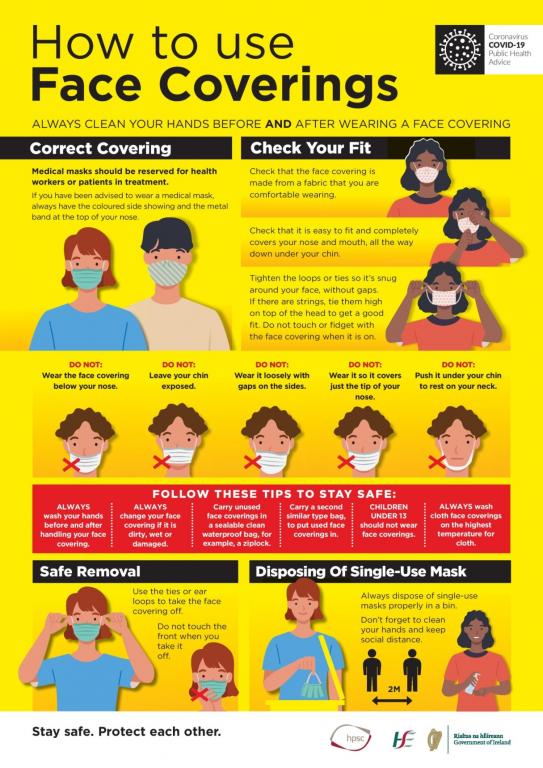 ---
Stay Safe poster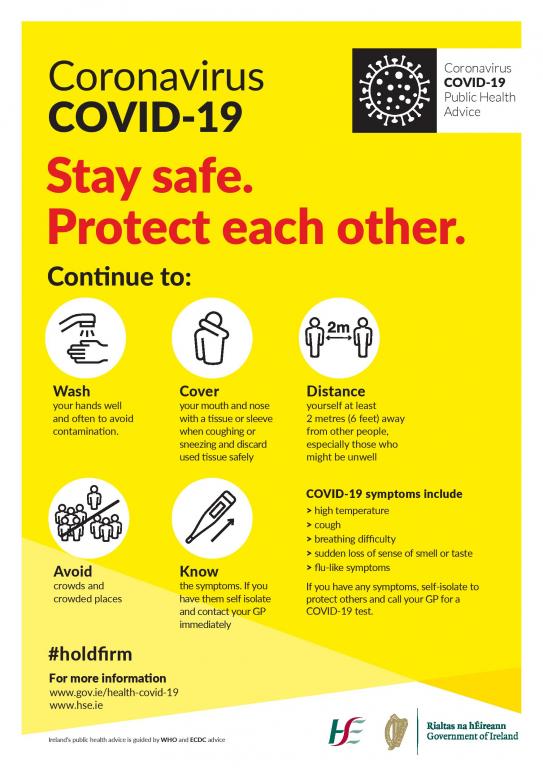 ---
How to Prevent Poster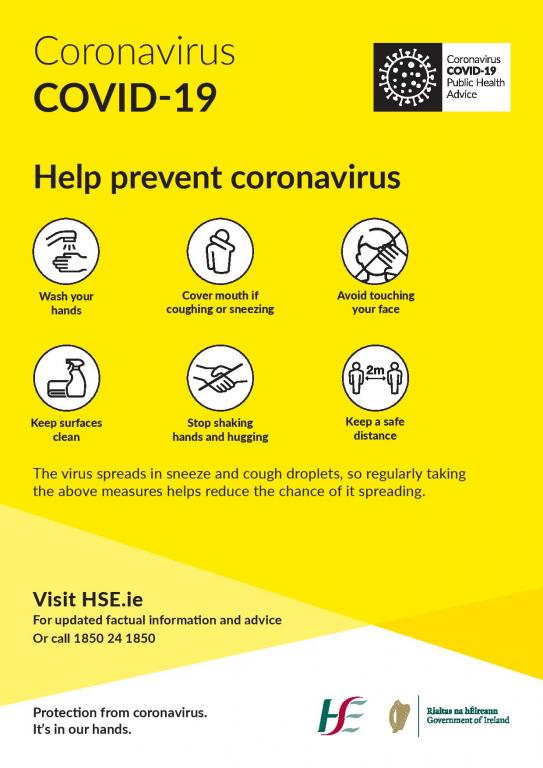 ---
Who is at risk poster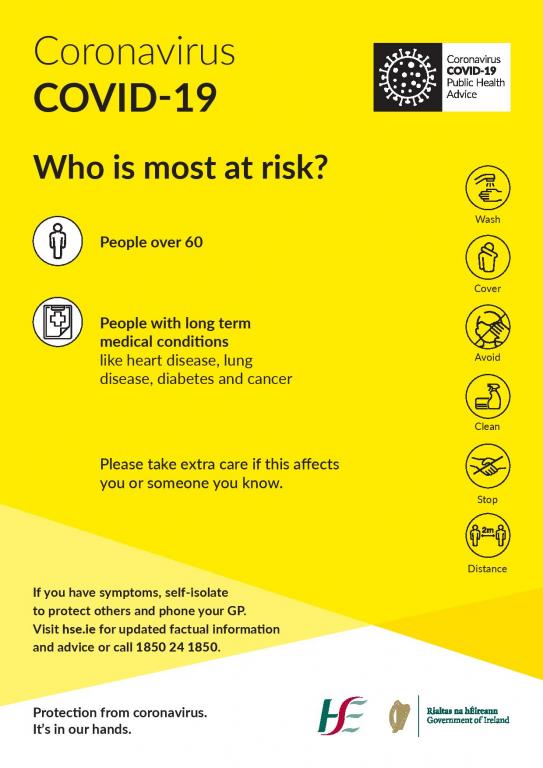 ---
Hand Hygiene Poster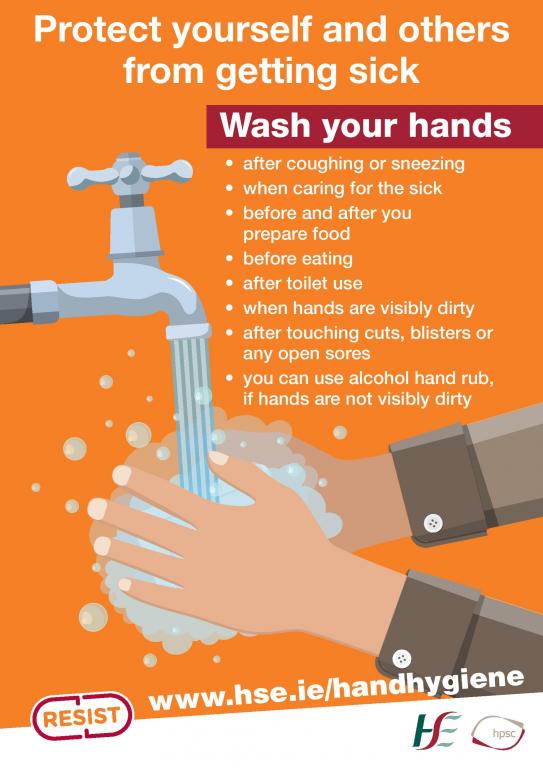 ---