**FULLY BOOKED** Sibshop - for siblings of children with epilepsy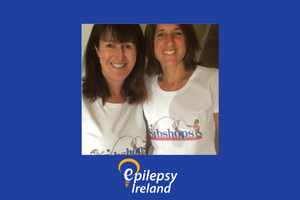 Saturday, January 15, 2022
We are delighted to be teaming up with Sibshop Ireland once again to offer a special event for siblings of children with epilepsy. 
Epilepsy is a condition that can affect the entire family unit. When caring for a child with epilepsy – especially where the condition is complex - there can be a knock-on impact for that child's young siblings. This is where Sibshop comes in. 
Sibshop regularly run workshops for siblings of children with long-term health conditions. The allow them to participate in online fun, games and discussions - with other children who may be in a similar situation to them. 
This event will be specifically for children who are living with a sibling with epilepsy but is limited to a max of 8 places to allow every child to participate fully in the online activities. 
If you have any further questions, please contact our Community Resource Officer Carina on cfitzgerald@epilepsy.ie 
WHEN: Saturday January 15th , 4pm - 5.30pm 
WHERE: Your home, via Zoom
WHO: Siblings of children with epilepsy only; aged 8 -12 (2nd - 6th Class) 
REGISTRATION: 
Please contact Carina on 
cfitzgerald@epilepsy.ie
 to register; note places are limited to 8 participants.