FULLY BOOKED Epilepsy Awareness & the Administration of Buccal Midazolam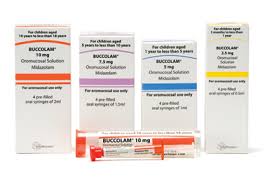 Buccal Midazolam is a rescue medication which is administered during a seizure under medical advice to reduce seizure duration. Given promptly, this relatively simple procedure can prevent major disruption to daily life resulting from hospital emergency treatment. Epilepsy Ireland has been training professionals through a one-day classroom-based programme programme for over 10 years. In 2019 alone, over 2,000 trainees were certified.
Despite the COVID19 situation, there is still a demand amongst teachers, SNAs & healthcare professionals to be trained in the administration of Buccal Midazolam or have their current certification refreshed and we are now offering this service online. 
Completion of the class will lead to a 1 year certification in the administration of Buccal Midazolam following the completion of a short online test. The class and test will be conducted by Epilepsy Ireland Training Manager, Paul Sharkey.
TIME: 10:00am - 12:30pm
DATE: Wednesday July 21st
PLATFORM: Via Zoom
COST: €35 per person attending (max class size of 20 people)
CONTACT:
 For full terms and conditions and to book your place on an upcoming class, please contact 
info@epilepsy.ie
  with "Epilepsy Awareness & the Administration of Buccal Midazolam" in the subject line along with your name and contact details. Paul will then contact you with full terms & conditions, payment details and an invite to the class should you be agreeable to the terms and conditions/once payment is received.
Note that this training is for Healthcare professionals, Teachers and SNAs ONLY