'Five Ways to Wellbeing' with Mental Health Ireland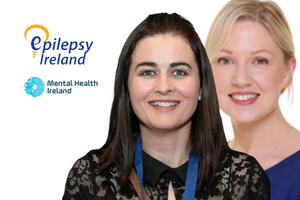 Tuesday, October 19, 2021
As part of Galway Social Inclusion week, our local Community Resource Officer, Edel Killarney, is hosting a special event focusing on wellbeing for people with epilepsy living in Galway.
We know that challenges around mental health and wellbeing can be common amongst people with epilepsy – particularly when the condition is uncontrolled. This 'Five Ways to Wellbeing' event will aim to explore mental health strategies for wellbeing & self-care in an informal and interactive way.
We are delighted to be teaming up with Mental Health Ireland to provide this event and will be joined by Nicola Morley – Development Officer at Mental Health Ireland for the Galway region.
Our local Community Resource Officer for the area, Edel Killarney will also be in attendance for any epilepsy related queries which may arise at the event.
We look forward to welcoming you virtually to this event and if you have any questions, please contact Edel on ekillarney@epilepsy.ie.
WHEN: Tuesday October 19th, 11:00am.
WHERE: Your home, via zoom!
Please note this event is for people living in the Galway area only.