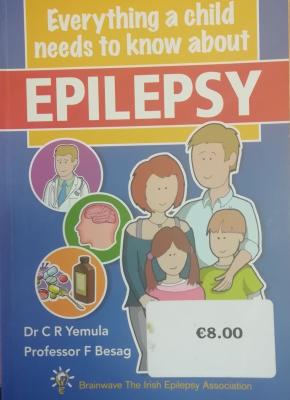 The book tells the story of Seamus and Niamh and the journey they have to follow when they are diagnosed with epilepsy.
This book is written for schoolage children to help them understand more about epilepsy, treatment and lifestyle changes. It is packed withcolourful illustrations, fun and humour to engage the interest of young readers. Parents, carers or teachers may find this a useful learning tool when trying to educate children about epilepsy. Copies of 'Everything a child needs to know about Epilepsy' are available from all Epilepsy Ireland offices nationwide for €8 per copy.
Please note that due to the current situation with Covid19 and with staff working from home, there will be a delay in processing shop orders. Please bear with us during this challenging time - we look forward to normal service resuming as soon as possible. Stay safe!