Monday, November 16, 2020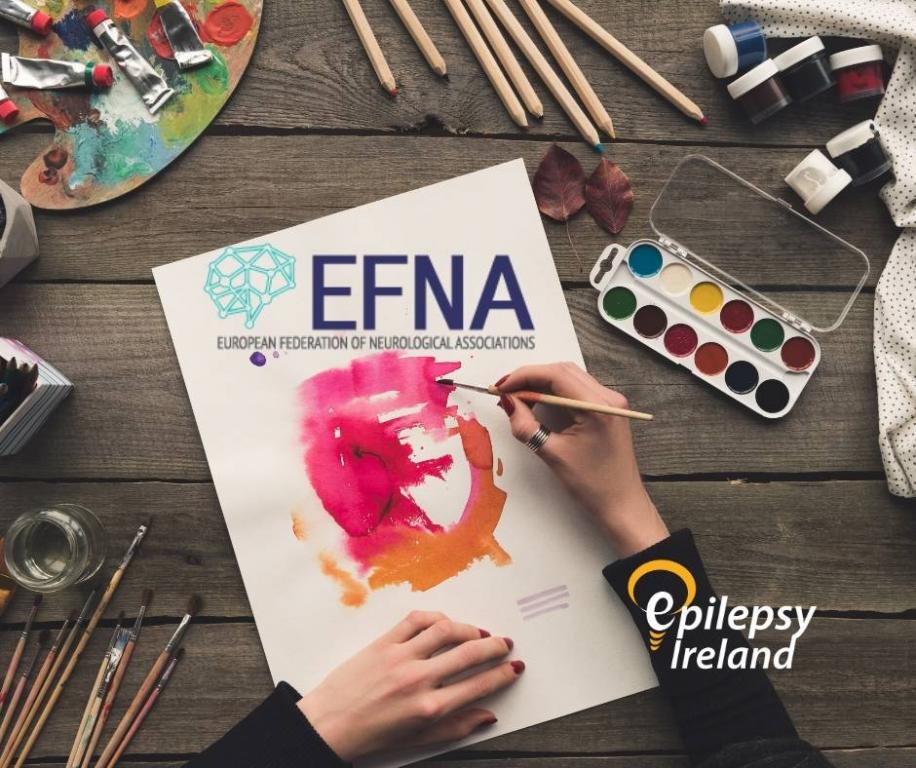 Our colleagues in the European Federation of Neurological Associations(EFNA) have launched a new art competition open to all ages.
EFNA are seeking entries exploring the wider theme of "Me and my brain" which aims to discuss your hopes, frustrations or the day to day impact living with a neurological condition can have. The lucky winner will walk away with €500 for their back pocket while there are also four runners up prizes of €125 up for grabs.
The deadline for entries is the 7th December so you still have plenty of time to get your entry in. During this period of lockdown due to COVID-19, this might be a welcome project for you or someone you know to help keep the mind occupied during the longer evenings. 
You can read more about the competition HERE.
Seperately, EFNA have also launched a colouring competition for children aged 12 & under. The lucky winner will receive "brainy" goodies and you can read about this competion HERE.
At Epilepsy Ireland, we'll be hoping the winning entries for both come from these shores but we are somewhat biased - best of luck to everyone entering!
Remember, we are still here for you during - should you require any advice or support with your or your family member's epilepsy, please do not hesitate to get in touch with your local Community Resource Officer.
#BrainLifeGoals