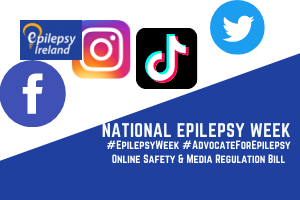 The final issue we raise as part of #EpilepsyWeek is concerning an upcoming piece of legislation called the Online Safety & Media Regulation Bill. 
The bill aims to protect our citizens from harmful content online which is very welcome however - we believe that a specific reference could be made in the legislation to help protect people with photosensitive epilepsy online and to ensure that a particularly disgusting form of online trolling will be a criminal offence in Ireland.
You can read more on this issue HERE.
#AdvocateForEpilepsy #EpilepsyWeek