As always, we are working closely with the dedicated network of Epilepsy Nurse Specialists across the Country. They are keen to stress that their service remains open despite the ongoing situation with COVID19. Should you have any seizure related or medical concern regarding your epilepsy, please do not hesitate to contact you Epilepsy Nurse Specialist. They are taking your calls as they would do in normal times. For ease of access, the numbers of each Epilepsy Nurse Specialist line is included below: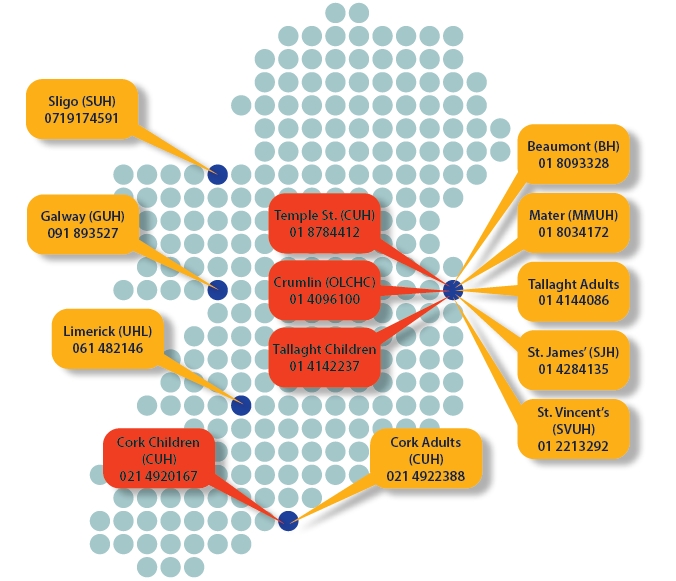 Beaumount Hospital; 01 8093328
Mater University Hospital; 01 8034172
Tallaght (Adults); 01 4144086
Tallaght (Paediatrics); 01 4142237
St. James' Hospital; 01 4284135
St. Vincent's Hospital; 01 2213292
Cork University Hospital (Adults); 021 4922388
Cork University Hospital (Paediatrics); 021 4920167
University Hospital Limerick; 061 482146
Galway University Hospital; 091 893527
Sligo University Hospital; 071 9174591
Temple Street Childen's Hospital; 01 8784412
Crumlin Children's Hospital; 01 4096100
RETURN TO COVID-19 & EPILEPSY MINI-SITE.
#StaySafe #ProtectYourself #ProtectEachother #HoldFirm