Tuesday, November 9, 2021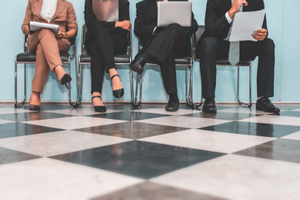 Epilepsy Ireland are delighted to be joining with our colleagues in the Neurological Alliance of Ireland for a special event for employers, organised by AHEAD Ireland.
AHEAD is an independent non-profit organisation working to create inclusive environments in education and employment for people with disabilities. Ahead run a programme called 'WAM'; which stands for 'Willing Able Mentoring'.
This is a work placement programme which aims to promote access to the labour market for graduates with disabilities and build the capacity of employers to integrate disability into the mainstream workplace.
We know that epilepsy can still be misunderstood in the workplace and our team often fields queries from people with epilepsy who have experienced misconceptions and discrimination in the workplace as a result of their condition; while we have also assisted employers across Ireland in increasing their understanding of the condition.
This special online event organised by AHEAD Ireland will provide employers in attendance with a wider understanding of epilepsy and neurological conditions.
If you are an employer, we would encourage you to please join us and attend.
WHEN: November 24th, 11:30am – 1:00pm
WHERE: Online, via Zoom.