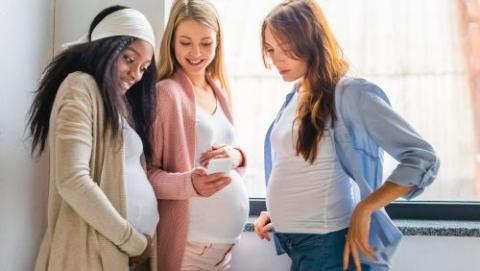 Earlier this year, Epilepsy Ireland announced how we would be investing in a new study focused on women with epilepsy – which brought our total research investment to over €1.5mill.
The project is entitled 'Health information and education resources for women with epilepsy from preconception to postpartum' and is being led by Dr. Aisling Walsh of the Department of Public Health and Epidemiology at the Royal College of Surgeons Ireland.
The study will examine he health information needs of women with epilepsy and their families from preconception through to postpartum in Ireland; and will identify and co-develop prioritised evidence-based resources to support women and health professionals during this period. You can read more details about the project by visiting the 'Research' section of our website. 
To help assist with this extensive work, the research team are currently recruiting for a researcher to join the team.  The duties of this post will include:
Review existing resources for women with epilepsy from preconception to postpartum
Develop, pilot and refine data collection methods
Recruit participants
In-depth interviews with women with epilepsy and health professionals
Qualitative data analysis
Design, run and analyse a real-time Delphi study.
Drafting and submitting the manuscript for publication
Develop other materials to support dissemination including presentations and an executive summary.
Preparation/organisation of the workshops to co-design and co-develop the resources
Liaise with the external design company in relation to resources development
Support the preparation for project management group meetings and PPI panel meetings
We believe the study has the potential to make a huge impact on the future care of women with epilepsy in Ireland, who are planning pregnancies in the future. If you would like to be part of this exciting research and join the research team, you can find the full role specification and details on how to apply by visiting the 'RCSI' website.