Tuesday, September 1, 2020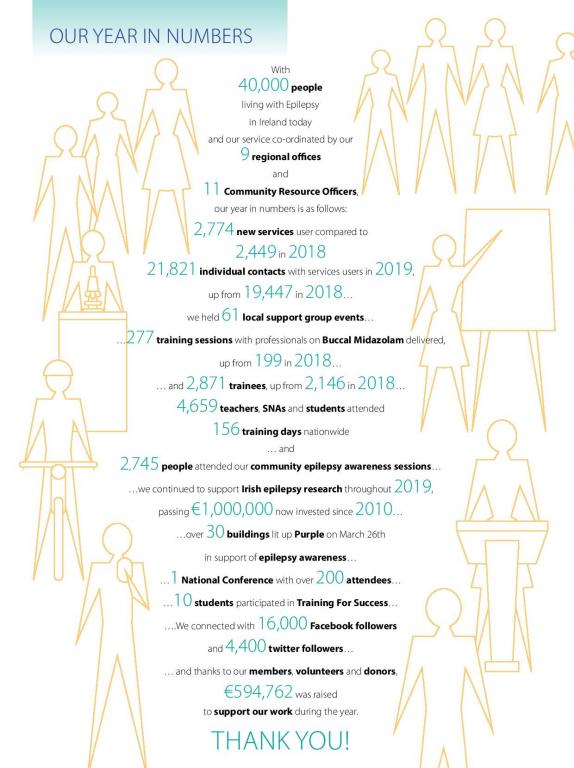 Epilepsy Ireland have published our Annual Report for 2019. 
The report offers a review of the activities and services that we carried out throughout 2019 on the behalf of our members, service users, volunteers and supporters as we continue our journey towards a society where no person's life is limited by epilepsy. 
2019 - like previous years - continued to see increased demand for our services and was a good year financially with income exceeding expenditure. In particular, our report also highlights the monumental fundraising efforts which has been undertaken by our volunteers and supporters - without whom, we would not be able to carry out the work that we do.
The full report can be accessed here or is available for download at the end of this article. Should you have any questions on same, please email info@epilepsy.ie. 
We would like to thank everyone for their support throughout 2019 and given the current circumstances with the global pandemic, we would appeal to our members, supporters and volunteers to please continue this suppport throughout 2020.
Together we can achieve a society where no person's life is limited by epilepsy.