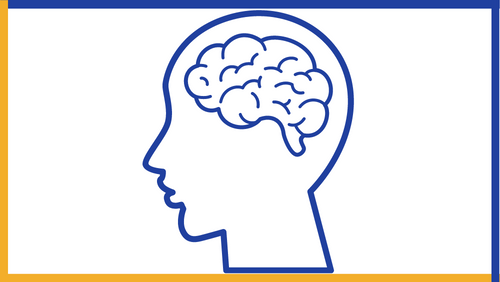 24 Sep 2022
You are invited to our National Conference of 2022! This year, the event is taking place in the Ashling Hotel, Dublin on the 24th September. In a first for the conference – incorporating our learnings from over the pandemic – the event will be hybrid. This means it will both be an in-person and online event.
Whether you attend online or in-person, we have a packed line-up which we are sure you will enjoy. You can see the agenda for the conference below. (Please note that timings and speakers may be subject to change).
8:45am: Registration, hellos, and Tea & Coffee; get settled in for the day by joining our team for a cuppa!
9:30am: Our Master of Ceremonies and Training & Quality Manager, Edel Curran, will officially open the conference!
9:35am: Strategic Plan Official Launch; Our CEO and Chairperson, Peter Murphy & Cathy Grieve, will officially launch, and discuss our new strategic plan for 2022 – 2026, which will set our vision for the next 5 years and how we plan to continue our work towards a society where no person's life is limited by epilepsy.
9:55am: 'The Blood Brain Barrier and Epilepsy – what does this new discovery mean?'; Dr Matthew Campbell, researcher at Trinity College Dublin discuses a recent piece of Epilepsy research which made national and international headlines – and received huge interest from our social media followers, wondering what the discovery might mean for future epilepsy treatments. An exciting talk for sure!
10:25am: 'Facing up to Awareness': Our Patron Rick O'Shea will have a roundtable discussion with the faces of our International Epilepsy Day 2022 volunteers about their experience of being featured in the campaign; how they felt taking part and seeing themselves shared so widely; and to discuss their respective journeys with epilepsy. This is sure to be an inspirational chat that will hopefully encourage others to be more open about their epilepsy.
11:05am:  It's time for a coffee/tea break, a chat with fellow attendees, a mingle and a browse of the stands!
11:30am: 'The clinical view: updates and developments in the treatment of Epilepsy'; Consultant Neurologist and President of Irish Epilepsy League, Dr. Peter Widdess-Walsh joins us to discuss emerging treatments; developments in epilepsy services and to give the clinical perspective on how things have changed since COVID-19 – and much more!
12:20pm: 'The Louise Young Seizure Alarm and Research Fund' – we will provide details to attendees of what has been set up with the funds raised in memory of the late Louise Young. We will hear from Louise's family; the Epilepsy Ireland team providing background to the scheme; and from Meabh Smith, Principal Physicist at Beaumont Hospital about the research element of the scheme and why it is so important. We hope this scheme and research will mark the beginning of a service which will become a fixture of our organisation for years to come.
12:50pm: 'Questions and Answers'; all speakers and panellists will be available for any questions on their talks/presentations.
1:10pm: Lunch – join us for a two-course lunch to and digest what all the information from the morning sessions!
2:20pm: 'Rallying Resilience in our journeys with epilepsy' – Dr Diane Gillan, Senior Clinical Neuropsychologist, Beaumont Hospital will lead a discussion aimed at showing how mental resilience can be built by people with epilepsy and their families to help improve outcomes in living with the condition.
3:30pm: 'Making your way home mindfully' – To close our 2022 Conference, our Community Resource Officer, Cliona Molloy will lead our attendees in the practice of mindfulness. We have held mindfulness sessions throughout the year which have proved to be extremely popular and an asset to many in their journey with epilepsy. This session will give you a taste of how mindfulness may help you.
4.15pm: Close.
For those wishing to join us in-person, you can get your ticket from just €25- €30 and get to meet our speakers and fellow Epilepsy Ireland members from around the country in person. For those who wish to join us virtually, the morning inputs will be streamed directly through zoom and will be free to attend. We hope will agree that there is a fantastic line-up for this year's conference and has wide appeal and we'd love to see you in there in person or virtually!
If you would like to join us in person, visit the 'Shop' section of our site to buy your ticket  by following the relevant link below:
Should you have any questions regarding our conference or the registration process, please call our team on 014557500 or email info@epilepsy.ie. 
We look forward to welcoming you either online or in-person!