Epilepsy Ireland National Conference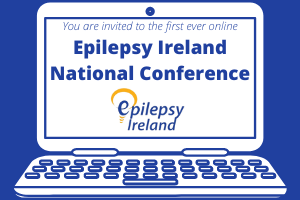 Thursday, September 30, 2021

to

Saturday, October 2, 2021
DAY 1 - September 30th
"Managing YOUR Epilepsy as a Teenager"
7pm - 9:30pm
With pediatric neurologist Dr. Liz O'Mahoney; Dr. Muiríosa Connolly, Senior Clinical Psychologist; and Áine O'Dea, Independent Occupational Therapist.
---
DAY 2 - October 1st
"Seizure Detection Devices"
10am - 11:45am
With Epiepsy Ireland National Information Officer, Geraldine Dunne.
"Untrained Dogs and Seizure Detection"
12pm - 1:45pm
With Dr. Neil Powell of Queen's University Belfast
"My Life and Epilepsy"
2pm - 3pm
Epilepsy Ireland patron Rick O'Shea interviews Dr. Jim Morrow.
---
DAY 3 - October 2nd
"Rountable Disussion on Medical Cannabis and Epilepsy"
10am - 12pm
Epilepsy Ireland patron Rick O'Shea hosts a roundtable discussion on this subject featuring leading neurologists Prof. Norman Delanty, Prof. Colin Doherty, Dr. Bláthaid McCoy & Dr. Bryan Lynch.
"Epilepsy in English"
12pm - 2pm
With Dr. Matthew Campbell, Dr. Christina Ruedell Rescke, Professor David Henshall & clinical researcher Jack Banks.
#EINC2021