Can you take part in our part in our new fundraising challenge and lunge your way out of lockdown in support of work?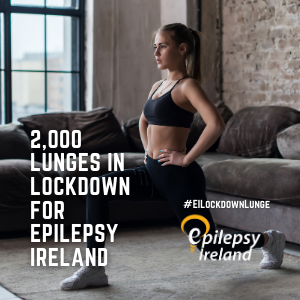 We know these are difficult times for so many and we all need ways to keep busy & safe. For many of us, exercise routines have gone out the window and from an organizational perspective, Epilepsy Ireland have been impacted by the loss of public fundraising.
This is why we have devised this new challenge to keep you busy over the coming month; to get your fitness routine back on track and to hopefully raise vital funds for our work in the process.
What we're asking you to do is complete 2,000 lunges in support of our work over the course of the next month.
---
Why 2,000?
It's estimated that nearly 2,000 people are diagnosed with epilepsy each year so your efforts on our behalf will help highlight how many people can be newly impacted by epilepsy each year and why our work on education & awareness is so vital.
---
Do I have to do 2,000 all by myself?
If you can, then yes! But it can be a team effort as well. We know that there will be families and friends who haven't seen each other in quite a while so perhaps this can be a virtual challenge you can take part in together whether you're in Donegal, Cork or further afield.
---
How do I keep track?
We are trusting you to count your lunges but be sure to share videos and pictures with us before, after and during your lunging! No shortcuts!
---
What platform should I use to fundraise?
We're asking that you use Facebook Fundraisers to set up your fundraising challenge. This is because they're very easy to set up, the funds get transferred across to us directly (meaning that you don't have to worry about withdrawing and transferring) and we receive 100% of donations made. Other fundraising platforms have charges so Facebook is the best way to go. Of course, if you're not on Facebook, we're more than happy to talk you through other platforms. Please contact Luke on lmeany@epilepsy.ie  to discuss.
---
How do I set up a Facebook fundraiser?
Click HERE
Set up your Fundraiser name; for example "John & Mary's lockdown lunge challenge for Epilepsy Ireland"
Use our pics below for your fundraiser Cover pictures
Launch – you're up and running
---
Facebook Fundraiser Covers
To use these pics, just press and hold to save them to your phone or right click if on desktop and save them to your computer.
Individual Challenge Cover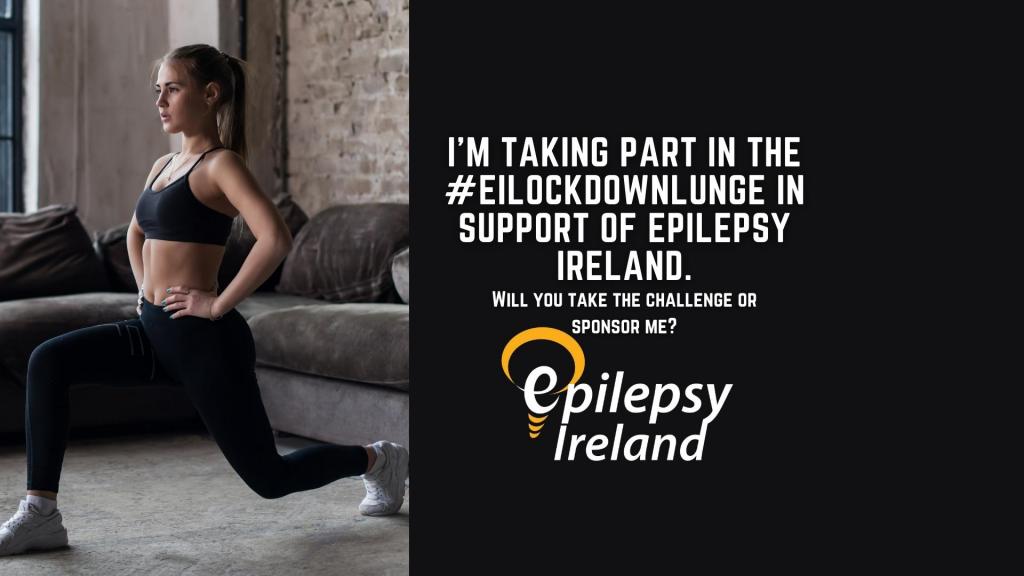 ---
Team challenge cover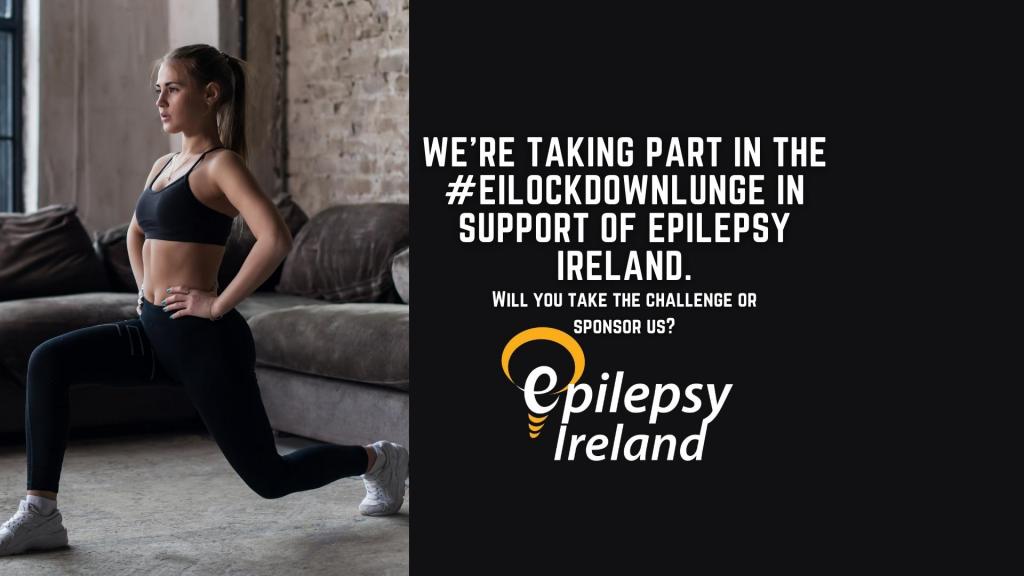 ---
Now what?
You get lunging! You have a month to get them done so about 66 a day to do so you better get moving!
---
And finally…
Thank you for staying safe and taking part. With this challenge over the next month, hopefully by the time you finish and by staying safe at home, you will have lunged your way out of lockdown and this will be a way to pass the time over the next period of weeks while also raising vital funds for our work across Ireland. Remember, throughout the pandemic our services have continued - we are still here for you. If you need any advice or support with your or a family member's epilepsy, please do not hesitate to get in contact with your local Community Resource Officer. You can find their details HERE. 
---