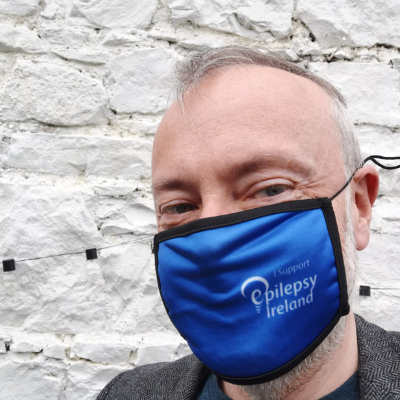 Facemasks are a part of our daily lives due to the ongoing situation with COVID-19. With society now much more open, we still have to remember public health advice and wear a mask - even if vaccinated.
We have an information and  advice article within our COVID-19 minisite on masks and COVID-19 vaccines HERE.
We are delighted to be offering Epilepsy Ireland facemasks so you can help protect yourself and others when out and about - and help raise awareness of epilepsy and Epilepsy Ireland while doing so!
Our masks are universal size; adjustable and are double layered polyester. By purchasing a mask for just €5 you will be helping to protect yourself and others; while also supporting our work during these difficult times. 
Hit "Buy Now" to be redirected to our splink page to order your mask today!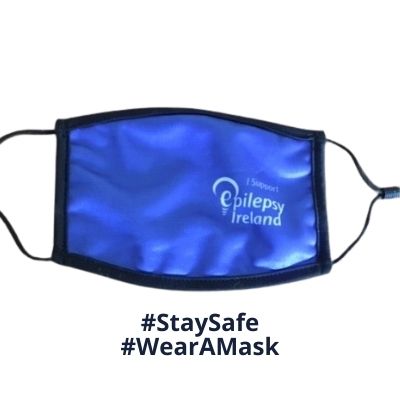 (If you would like to buy more than one mask, change the payment amount on splink - i.e, if you would like 2 masks, input your payment as €10 etc. Should you have any questions, contact Ashley on abutler@epilepsy.ie)
Please note that due to the current situation with Covid19 and with staff working from home, there will be a delay in processing shop orders. Please bear with us during this challenging time - we look forward to normal service resuming as soon as possible - stay safe.
Note - please order before December 20th to allow for postage before Christmas.