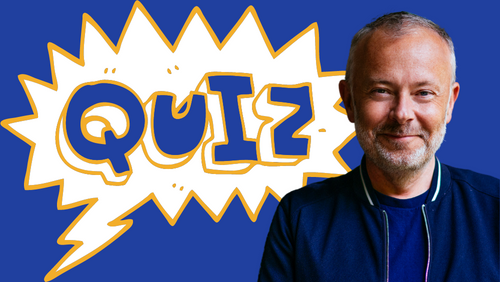 27 Oct 2022
Our annual quiz is back!! 
For the first time in three years, we will be putting your knowledge to the test it to help raise funds for our work towards a society where no person's life is limited by epilepsy. 
Our Patron, Rick O'Shea, returns as quizmaster and all-round MC for a night of craic!
We're inviting entries from teams of 4 and you can enter a team for €50! Finger food will be provided on the night and of course, there will be prizes on offer for the lucky winners!
You can enter  your team by buying your ticket on our Eventbrite page.  Should you have any questions about the quiz, please contact our Membership and Fundraising Officer Ashley by emailing abutler@epilepsy.ie. 
WHEN:  Thursday October 27th, 7:30 - 10:30pm
WHERE: The Church Café, Late Bar & Restaurant, Jervis Street, Dublin 1, D01 YX64
REGISTRATION: Registration in advance is required. You can register your team by visiting our Eventbrite page.