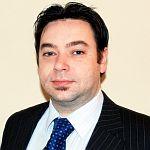 We are delighted to announce the appointment of Peter Murphy as Chief Executive Officer of Epilepsy Ireland, from the 1st March 2016. The appointment was made following a highly competitive recruitment process. Peter takes over from Mike Glynn, who is retiring having led the Association for the past 21 years.
Peter has been a member of the senior management team at Epilepsy Ireland for the past eight years, initially responsible for Epilepsy Ireland's fundraising, awareness raising and research activities. He has been Deputy CEO since 2012.
Peter has previously held the post of CEO with the Migraine Association of Ireland and has over 15 years' experience in the voluntary sector in Ireland.
Mark Dowdall, Epilepsy Ireland Chairman said on Peter's appointment "his commitment to the cause of supporting people with epilepsy and their families is well renowned as typified by his involvement in developing many initiatives relating to epilepsy research, fundraising, awareness and innovation". 
Peter brings strong management skills to Epilepsy Ireland and will continue to place the needs of all those with epilepsy, their families and carers at the centre of all work undertaken by the Association.