Epilepsy & Employment Rights - Information Session
Wednesday, October 21, 2020
Join our Community Resource Officer for the West, Edel Killarney and Barrister, Lorraine Lally for advice on employment issues which may be arising as a result of your epilepsy.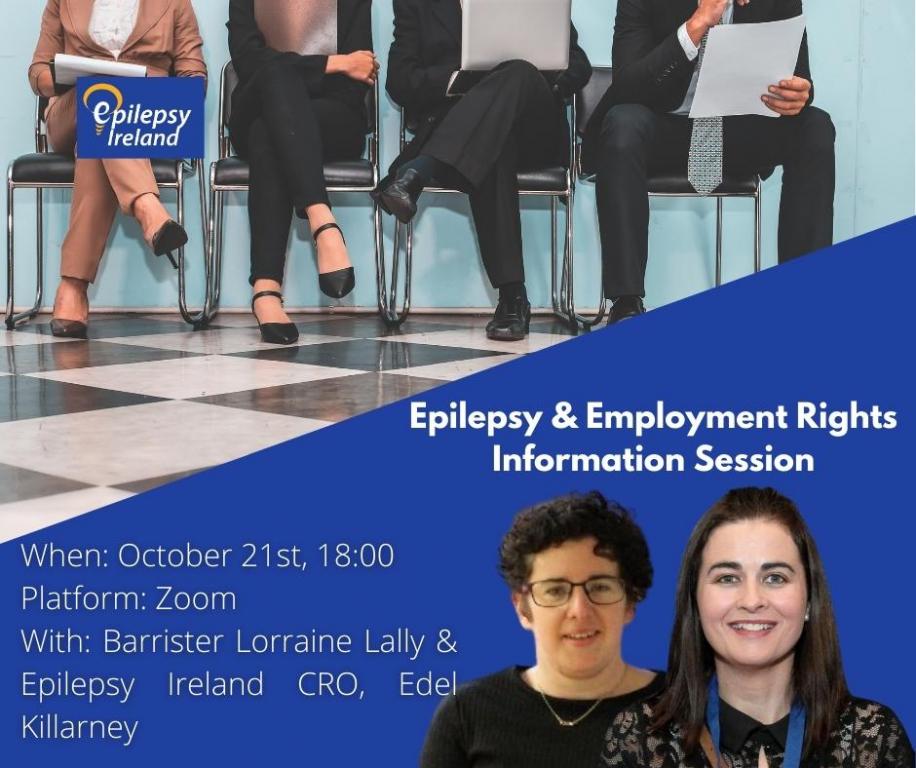 Unfortunately, misconceptions still exist when it comes to epilepsy in the workplace. This session will aim to ensure that you have the correct information and know your rights when it comes to the workplace - through the expertise of Lorriane Lally. The purpose of the event is to inform people with Epilepsy about their employment rights in the workplace. It will also dispel myths; look at some cases that have come up in this country and give time for particpants questions and answers. The information will be of interest to People with Epilepsy, Family Members and Employers.
COVID-19 has also seen increased interest into the rights of employees and this session will also include a segment on this. The agenda in full is below:
1.Impact of Covid on working with epilepsy 
2.Use of Equality Legislation and the Role of EU law 
3.Use of the Health and Safety Legislation 
4.Role of the Workplace Relations Commission
Please feel free to join us for this session where you will meet with others and learn about your rights in the workplace. 
When: Wednesday, October 21st,  6pm
Platform: Via Zoom
With: Epilepsy Ireland Community Resource Officer, Edel Killarney & Barrister, Lorraine Lally
Registration:
 You can register for this event
HERE
and you will then be sent an invite. Note that numbers are limited so reserve your place today! If you have any questions or further queries on this, please contact Edel on
ekillarney@epilepsy.ie
.
We look forward to seeing you on the night. Stay safe.
Can you help with #RW2020?