As the situation with COVID19 in Ireland continues to develop, Epilepsy Ireland will endeavour to provide the most up to date advice for people with epilepsy and their families in the most clear and concise way possible in order to ease any concerns that you might have. We have outlined responses to the most common questions we have received to date below:
1) Where can I find general information on COVID19?
The best and only source of information regarding Coronavirus in Ireland is available from the HSE and the Department of Health. Please do your utmost to ensure that you are following information that has been issued from reputable sources.
2) Does having epilepsy make me more prone to the virus?
There is no known evidence that having epilepsy makes you more susceptible to catching the virus. However, please note that for many people with epilepsy, having a fever can lead to increased seizure activity.This is because the body is under stress in trying to fight off the illness and therefore lowers your seizure threshold. Apply the official preventative advice issued by the HSE in your day to prevent you from catching the virus.
3) Will there be an impact on the supply of Anti – Epileptic drugs (AEDS)?
The Health Products Regulatory Authority (HPRA), who monitor supply chains of medication coming into the country have confirmed that there are no supply issues currently owing to COVID19. This is something we will continue to monitor and will update all our channels should there be any change in this regard. Again, please ensure that you get information on medication supply from the correct sources; i.e, the HPRA and not Facebook/Twitter. You can search & view whether there is supply issues at the following link:
4) Are my AEDS immunosuppressant?
There are many different AEDs, which work using different mechanisms and which may be prescribed singly or in combination with each other and alongside other medications. It is our understanding that most standard anti-epileptic drugs which are commonly and widely prescribed are not generally classified as immunosuppressant, or considered to significantly increase an individuals' risk of contracting infections. If you continue to have concerns in this regard, please contact your medical team however, we would encourage everyone to continue taking their AED's as normal.
5) What if I have to self – isolate?
If you have regular seizures, particularly tonic-clonic, or any that could cause harm, it would be advisable to always inform family, or carers that you are self-isolating so that you can be checked on. You should also ensure you have all your medication prescriptions in supply and up to date. Make sure to have your phone to hand, along with a charger and if possible arrange for calls to a family member/ carer/ friend at pre-arranged intervals e.g. on the hour. In addition to this, you may have seen that An Garda Síochána have recently received a supply of new vehicles for community response for people who may be particularly vulnerable. These vehicles, amongst other duties, may be deployed to collect medical prescriptions or take people to hospital appointments. You will need to contact your local Garda Station in order to inquire about this. The details of your local Garda station can be found at the link below:
6) Are Epilepsy Ireland still available?
Our dedicated Community Resource Officers are available by phone and email. See link below on how to contact your local Community Resource Officer:
7) I'm developing symptoms of COVID19 – what do I do?
If you believe you are developing symptoms, your first port of call is to contact your GP. Drink plenty of fluids and take 1 gram of paracetamol (two 500mg tablets) every 6 hours to reduce fever to avoid the chance of a breakthrough seizure
8) Are the HSE Epilepsy Nurse Specialists available at the moment?
Epilepsy nursing services are open and can be contacted with any seizure-related concerns. The numbers are included below for ease of access:
Beaumount Hospital; 01 8093328
Mater University Hospital; 01 8034172
Tallaght (Adults); 01 4144086
Tallaght (Paediatrics); 01 4142237
St. James' Hospital; 01 4284135
St. Vincent's Hospital; 01 2213292
Cork University Hospital (Adults); 021 4922388
Cork University Hospital (Paediatrics); 021 4920167
University Hospital Limerick; 061 482146
Galway University Hospital; 091 893527
Sligo University Hospital; 071 9174591
Temple Street Childen's Hospital; 01 8784412
Crumlin Children's Hospital; 01 4096100
9) Is there any other advice that is important to keep in mind?
At all times, be sure to mention to pharmacists that you have epilepsy if purchasing over the counter products so they can advise on the best product suitable to you. Similarly, if you develop COVID19, it is also of the utmost importance that you advise on your epilepsy diagnosis. This gives your healthcare professional important information and allows them to make decisions suitable to you - this is good practice regardless of the current situation and should be applied in normal circumstances. For people with epilepsy, it is also advisable to follow good practice when it comes to ensuring your prescription is filled early and by keeping your epilepsy medication in date - these are two steps that should be followed anyway, regardless of the current situation. Finally, stress and anxiety can also increase susceptibility to seizures. See our section on lifestyle and triggers for further information on how best to manage your epilepsy here.
As noted, we will to continue to update this article if/when any further information becomes available and re-share on social media. Again, please follow the advice which is coming from official channels – the HSE & Department of Health.
We look forward to returning to normal service as soon as possible and if everyone follows the official advice issued, we will get through this unprecedented situation together.
In the meantime, please stay at home and stay safe.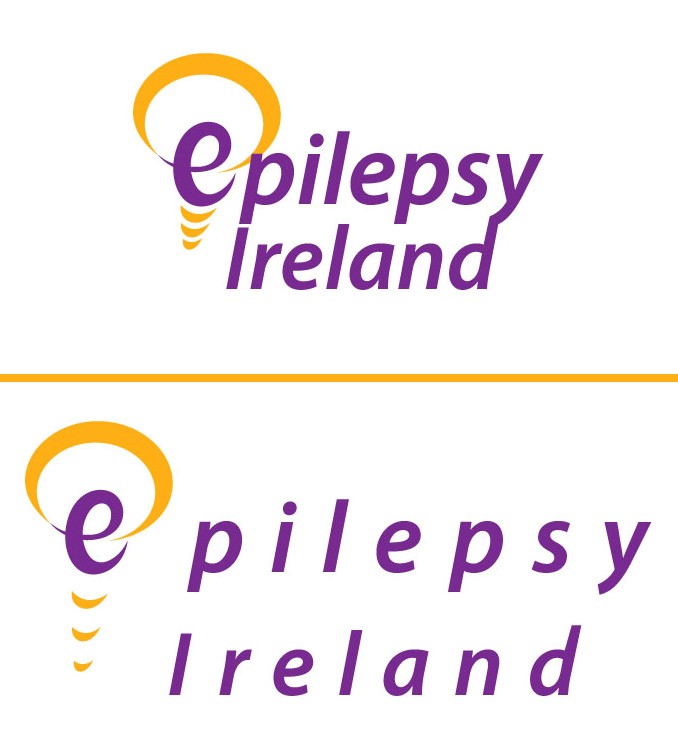 For now, in order to work together, we all have to stay a bit further apart but our work towards a society where no person's life is limited by epilepsy continues.