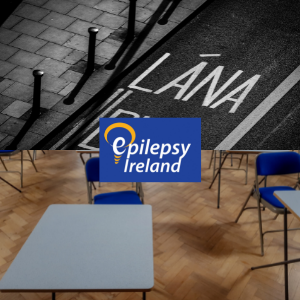 Following a submission we made to the Oireachtas Commitee on Disability Matters towards the end of last year, we have had a number of local authorities voice their support for the submission.
Our submission focussed on the longstanding issues of accessing Free Travel for people with epilepsy and the issue of Reasonable Accommodations during state exams for people with epilepsy. You can read this submission in full by clicking HERE.
We are delighted that councillors and local authorities have voiced their support for our calls and we now want to have motions passed at every local authority in the country. While the decision to ultimately fix these matters lies with the Government, the passing of these council motions are extremely important in raising further awareness of these matters in local areas and indeed, in adding pressure on Government to address them. 
How you can help
We would greatly appreciate if you could contact your local County Councillor and ask them to consider submitting a motion in support of these matters at their next council meeting. A suggested wording for the motion is as follows:
That X County/CityCouncil supports the campaign of Epilepsy Ireland to address long-standing issues that continue to impact on people with epilepsy and their families in Ireland today, namely:
1. Access to Free Travel.
2. Provision of Reasonable Accommodations for State Examinations for students with epilepsy."
The Motion, if agreed, to be then sent to the Minister for Health, Stephen Donnelly TD, Minister for Social Protection, Heather Humphreys TD, Minister for Education, Norma Foley TD, Michael Moynihan TD (Chair, Oireachtas Committee on Disability Matters) and to other local authorities for correspondence purposes. 
In addition to the above, you could also contact the members of the Oireachtas Committee on Disability outlining your support for our submission. Those sitting on the Committee can be found
here.
Where can I find details of my local County Councillor
Details of your local County Councillor can be found on the local Authority webiste - see details
HERE.
Has my council passed a motion?
To date, the following county councils have supported motions in relation to these matters:
- Donegal County Council; motion introduced by 
Cllr. Jimmy Kavanagh
 (Motion was concerning Free Travel issue only; motion to be brought forward seperately by Cllr. Kavanagh on the Reasonable  Accommodations issue)
What should I say?
We have a draft for you to work off
HERE
and available for download at the end of this article but we would recommend that you if you have been personally affected by any of the issues included in the submission, we would suggest that you provide personal insight on this as well.
Thank you for your support!!