15 Mar 2021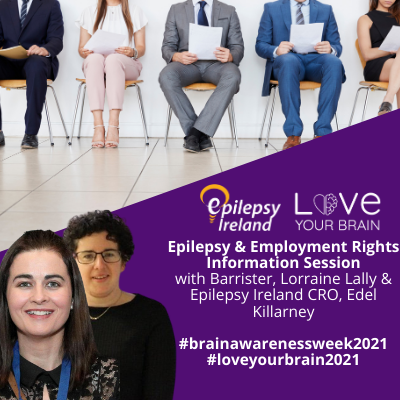 We are delighted to be offering this event as part of our activities for Brain Awareness Week 2021. In this session, we will have the expertise of barrister Lorraine Lally on hand to discuss any employment related queries you may have. There are often concerns from people with epilepsy about their rights in the workplace and this session will aim to guide and inform you on those rights. We will also have our Community Resource Officer, Edel Killarney in attendance to provide further information and advice alongside Lorraine. 
We look forward to welcoming you to this online event on the night. 
WHEN: March 15th, 18:00pm
WHERE: Your home, via Zoom!
REGISTRATION: If you like to register for this event or have any questions about it, please contact Edel on ekillarney@epilepsy.ie