**For current arrangements owing to COVID19, please click here.**
Course Information
This course was developed in conjunction with the Joint Epilepsy Council of the UK and Ireland (JEC) guidelines. The aim of the course is that delegates develop a greater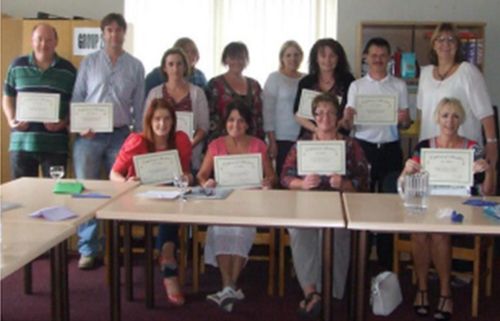 understanding of epilepsy and are instructed in the administration of Buccal Midazolam medication. The delegates will be observed and tested throughout the day; successful delegates will be issued a certificate of attendance. The one day programme entitled Epilepsy Awareness and the Administration of Buccal Midazolam is delivered as an open or in-house course. 
Course Content
Morning Session: Epilepsy Awareness
What is epilepsy?
Causes of epilepsy
Diagnosis of epilepsy
What is a seizure?
Types of seizures
Stages and management of Complex Partial Seizures
Stages and management of Tonic Clonic Seizures
When to call an ambulance
Seizure triggers
Treatment options
Medication side effects
Lifestyle implications
Recording seizures
Epilepsy Care Plan
Afternoon Session: Buccal Midazolam
What is Midazolam?
How Buccal Midazolam works
Advantages of Buccal Midazolam
Potential side effects
Protocol
Indications for use
Convulsive and non-convulsive status
How to prepare Buccal Midazolam
Practical demonstration
Evaluation and Close
Cost 
Open Course Regional Training Fee: €95.00 per person
Open Course Dublin Training Fee: €75.00 per person
In-house Course Training Fee: €75.00 per person
Book now by calling 01 4557500 or email info@epilepsy.ie.