**For current arrangements owing to COVID19, please click here.**
Epilepsy Ireland are pleased to announce that our Community Resource Officers are now delivering Buccal Midazolam (BM) Rescue Medication Information Sessions for parents and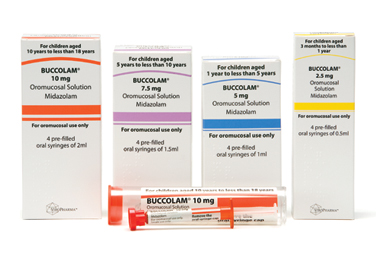 carers in all regions of the country outside Dublin. This exciting development commenced in early 2018 with our full community resource officer team being trained up to deliver this programme. The programme was designed and developed in conjunction with Quarriers UK and Our Lady's Childrens' Hospital Crumlin.
This service meets a very important need for parents and carers of children with epilepsy. Epilepsy Ireland already offers a very busy and highly sought after training programme for healthcare professionals and teachers on the administration of BM which is certified by Quarriers UK, but did not have an information service available for parents or carers as Pharmacists and GPs often fulfilled this role. However, the need to support these professionals and provide the information directly to parents has been identified by many of our service users. The ability to administer rescue medication to a child who is having a tonic-clonic seizure in order to stop the seizure in a very critical component in keeping a child safe, by reducing the incidence of Status Epilepticus, a state of prolonged seizure. Emergency medications are also an important tool to ensure that the child lives as normal a life as possible.
Without this support, parents and carers have been relying on either a pharmacist or GP explanation, or have to travel to Dublin to attend a session for parents in one of the paediatric hospitals. We invite parents and carers to attend our information sessions in regional locations. Please note that we are not currently providing the service in Dublin as it is already provided by the paediatric hospitals.
Book now by calling 01 4557500 or email info@epilepsy.ie. 
See the events section for upcoming training dates.