Monday, November 16, 2020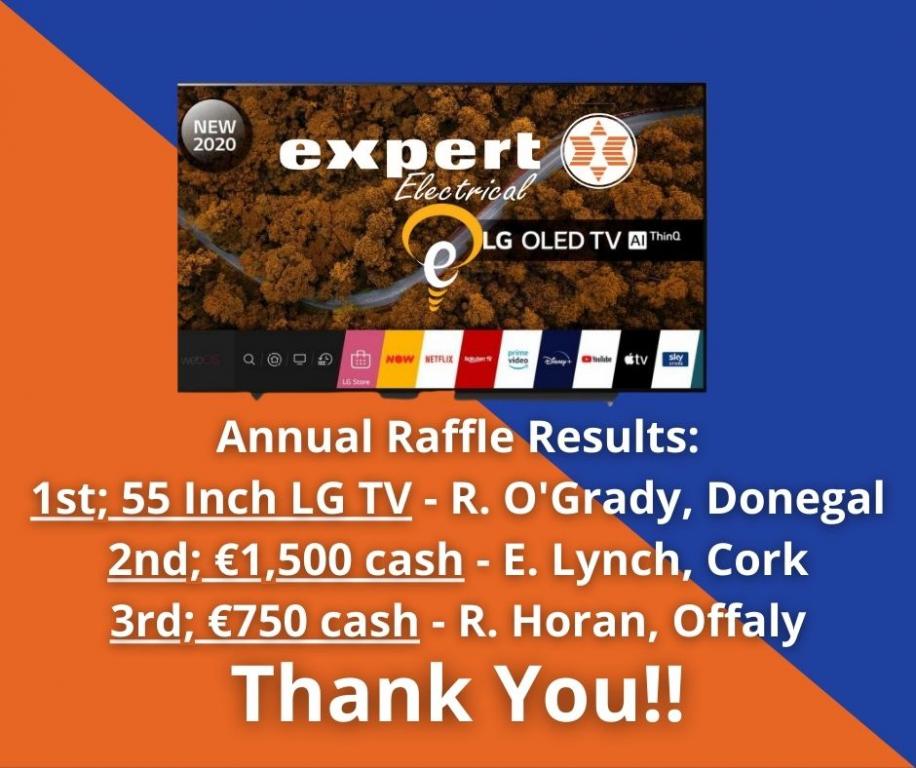 Epilepsy Ireland held our annual raffle on Friday past and we are delighted with the support we received. 
First and foremost, thank you to everyone who bought a ticket. In the current circumstances with the financial difficulties that are being experienced across the country, the support we received was phenomenal - with this year's raffle raising approximately €13,000.
We had the pleasure of calling three very lucky people in Donegal, Cork & Offaly to inform them of their win which we will hope will be a welcome boost to them in the lead-up to Christmas. 
Prize Winners are as follows:
1st - 55 Inch TV worth €2k sponsored by our corporate partners in Expert Electrical - R.O'Grady, Donegal
2nd - €1,500 cash - E.Lynch, Cork
3rd - €750 cash - R.Horan, Offaly 
Massive well done to all and happy spending/watching! Again thank you to everyone who entered and a particular word of thanks to our partners in Expert Electrical for sponsoring such a fantastic first prize!