Want a challenge for the New Year? Why not get your steps in and help us walk 50 Million Steps for Epilepsy!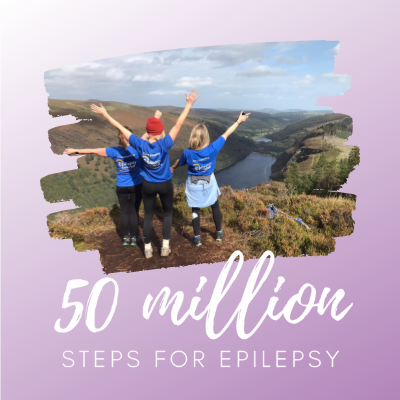 The 50 Million Steps for Epilepsy campaign is organised by the International Bureau of Epilepsy and encourages people across the globe to collectively walk 50 Million Steps in recognition of the 50 Million people living with epilepsy across the world.
The international virtual walk (or run!) aims to raise funds for epilepsy organisations across the globe and acts as an awareness raising event in the lead up to International Epilepsy Day.
With the steps challenge running from the 10
th
January to International Epilepsy Day on February 14
th
, please help us reach our overall target of 50 Million Steps!
You can input your steps by visiting the link below on the dedicated 50 Million Steps for Epilepsy website:
You can also donate to our work on this site by visiting the link below. Please note that donations are shared between the IBE and Epilepsy Ireland if the donation is made on the 50 Million Steps site:
Alternatively, you can make a donation directly on our website if you wish for 100% of your donation to go to Epilepsy Ireland.
Thank you to everyone taking part and please do not hesitate to contact our fundraising team at fundraising@epilepsy.ie if you have any questions about the 50 Million Steps campaign.